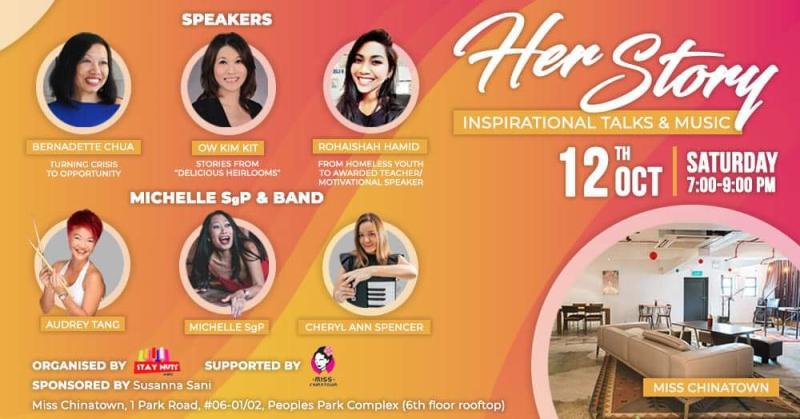 They open up our minds.
I love learning.
Learning from books
Learning from my past experiences
Learning from others.
Learning is just one part.
The other part is to share what I've learned.
Because I believe sharing enhances lives.
As such, I am delighted to be an invited speaker at Her Story's upcoming event.
Join me and my fellow speakers for an evening of Inspirational Talks & Music Evening
Date: 12 Oct (Sat)
Time: 7-9 pm
Venue: Miss Chinatown
💃🏻💃🏻💃🏻